To view your cloud resources:
Click Manage in the navigation menu
Click Resources
Users will get a list of all the resources associated with their cloud accounts.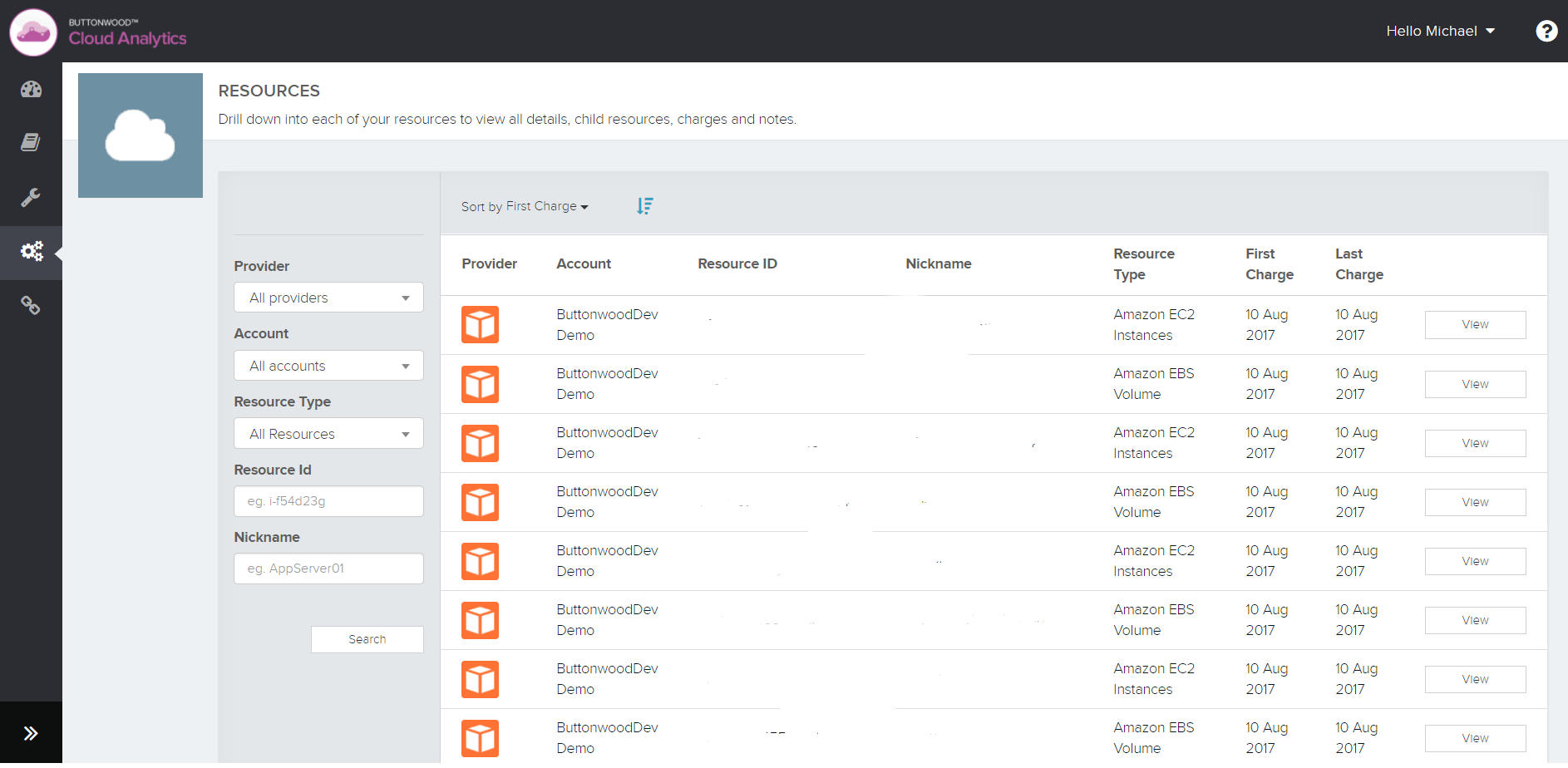 By clicking on the View button on the right hand side, user can view details of the individual resource, including when the first and last charges occurred, the average daily spend, the total spend and the billing history.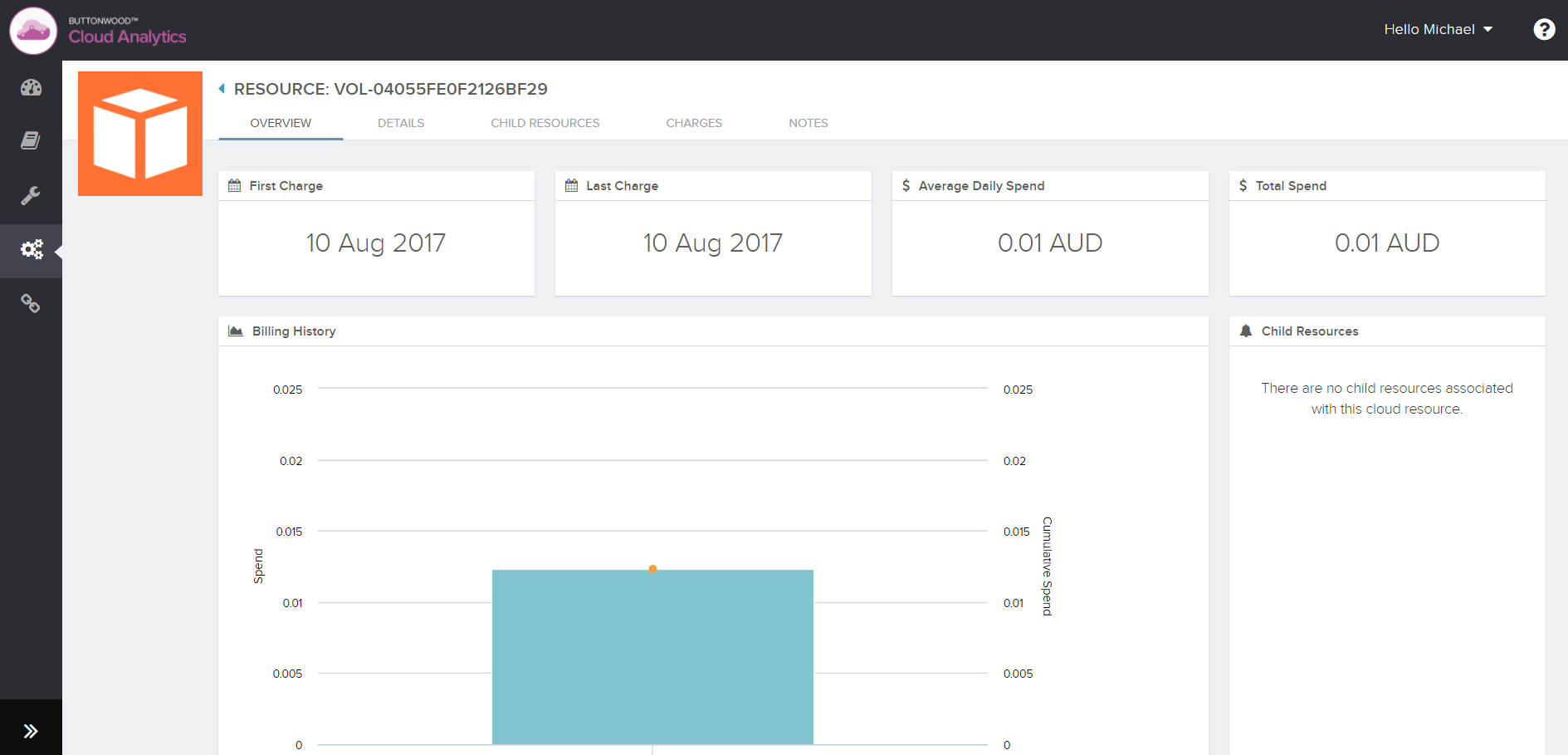 From here users can also view and edit the resource details, and assign it to a Cost Centre, by clicking on Details tab across the top of the page.
Users can also link another resource to the current resource, creating a "Child resource" by clicking on Child Resources along the top of the page.