The My Dashboards screens provides a visual summary of your budgets. Each user of Buttonwood Central will only see information related to their accounts.
Dashboards are grouped into Infrastructure spend and Application spend.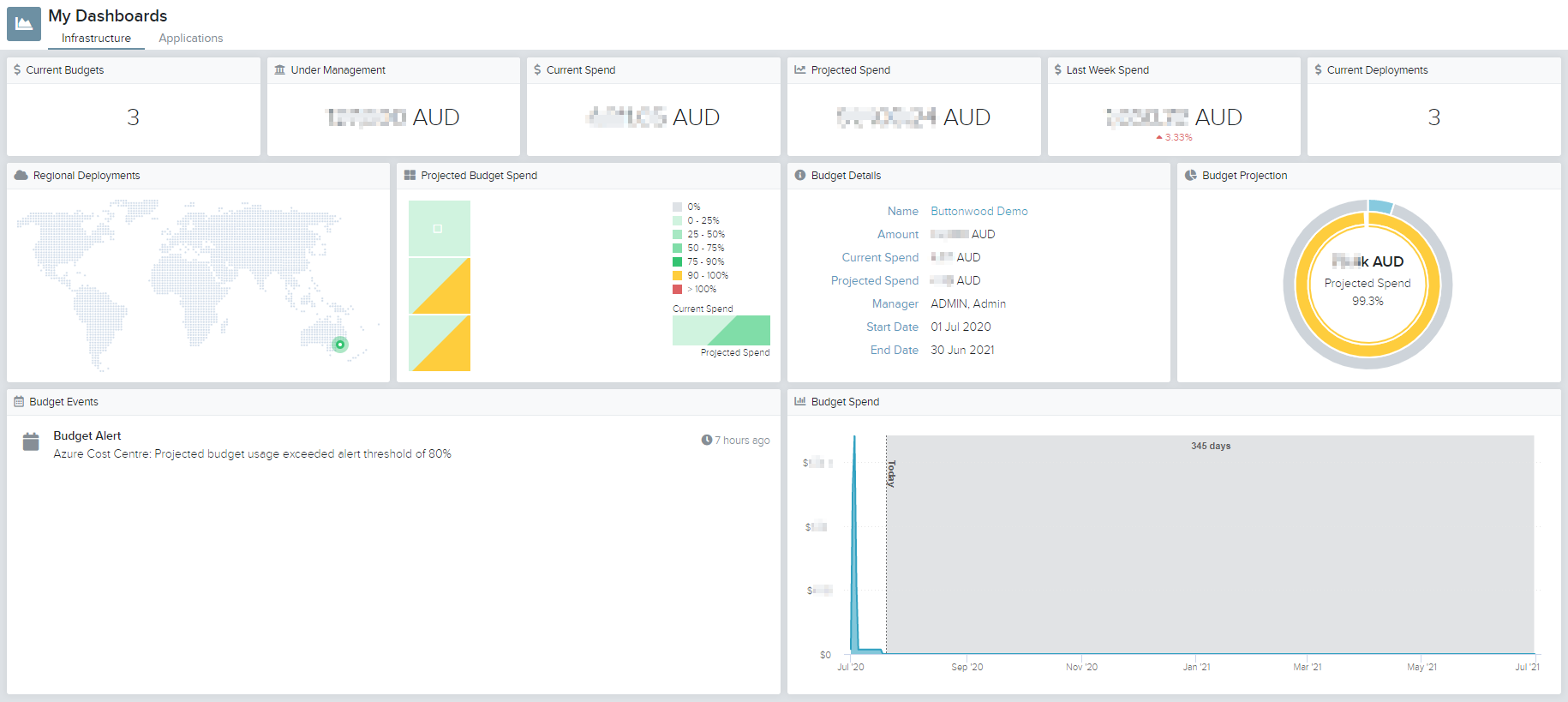 Top Section
The top section provides an overview of active budgets owned by the user. It details the number of budgets and their total value, as well as costs associated with the budgets during the last 7. To keep your spending on track, the dashboard shows the projected spend for the budget period.

Bottom Section
The bottom section outlines different budget breakdown views and alerts.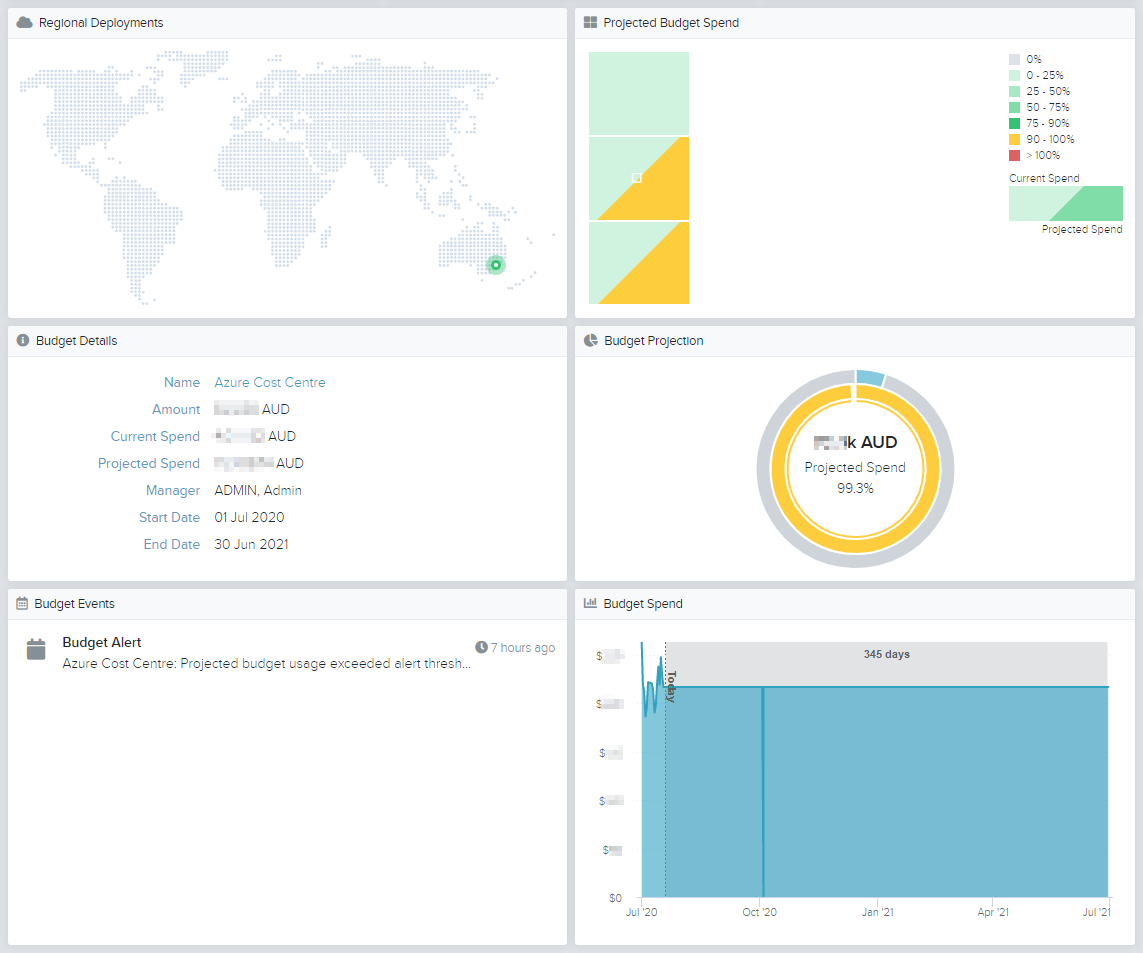 Regional Deployments
Indicates where deployed resources are located.
Hover your mouse over each location to view the service provider, location/region name, and number of active deployments in the region.
Projected Budget Spend
Indicates via a heat map whether spend for each budget is projected to be under or over the set budget, allowing budget managers to implement any cost control measures required.
Click on each heat map object to view the selected budget's details and projected spend.
Budget Details
Provides information for the selected budget, including cost centre, owner, and period.
Budget Projection
Provides the projected spend details of the selected budget, including a percentage of spend versus the set budget amount.
Click on each ring to examine the current spend and projected spend details.
Budget Events
Provides a list of events which have occurred against the selected budget.
Budget Spend
Indicates the daily spending pattern for the selected budget.
Hover over the graph to view the actual amount for each day.