You can view your daily and monthly spend on the Analytics Dashboard.
Daily Spend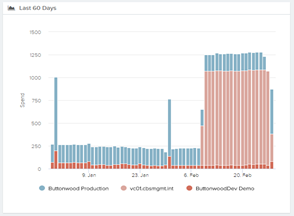 The Last 60 Days graph allows you to see you cloud spend per day, per account, for the last 60 days. To see the exact spend, hover your cursor over the graph. 
Monthly Spend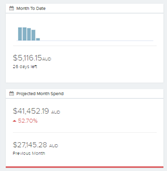 The Month to Date graph shows you how much you have already spent in the month. Each billing period starts on the first day of each month and ends on the last day of each month. The graph displays the daily cost, and indicates how many days are left in the billing period.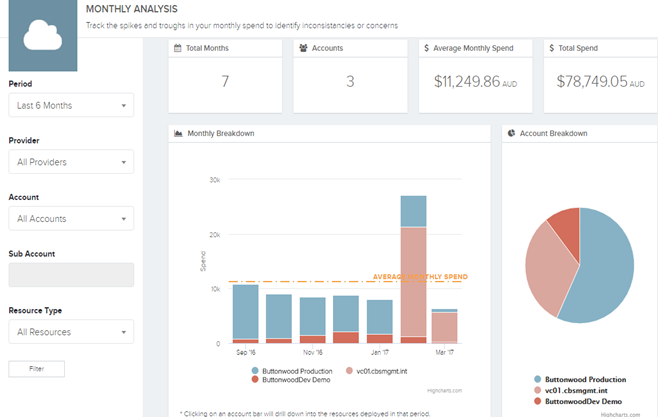 You can also see your monthly spend in the Analytics section, under Monthly Analysis. The Monthly Analytics screen allows you to track your monthly spend, and drill down into each provider, and each account