There are two ways applications can be added to your workspace.
Administrators can assign Organisation Applications to a subset of Users so that only relevant applications are made available to each User.
You can add your own personal applications from the Workspace Marketplace. You manage these applications and can add and remove them when you need.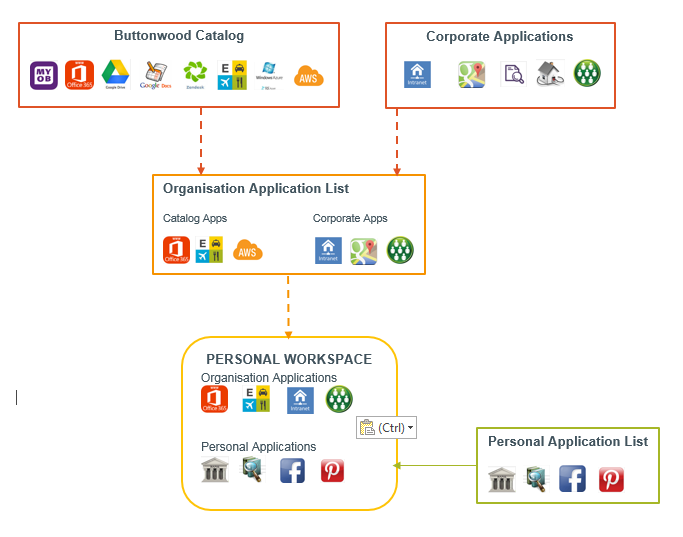 More
Log a support ticket or ask the Community