The Accounts page lists all the accounts the user has access to.
Additional accounts can be added by clicking the Add drop down menu. The following articles will guide you through adding accounts for each Cloud provider:
The View drop down menu against each account provides the following options:
View: Drill into an overview of the account
Edit: Change properties of the selected account
Disable billing processing: Toggles harvesting and processing of billing data
Delete account: Removes the account from Buttonwood Analytics

Overview
The Overview tab provides a summary of the selected account.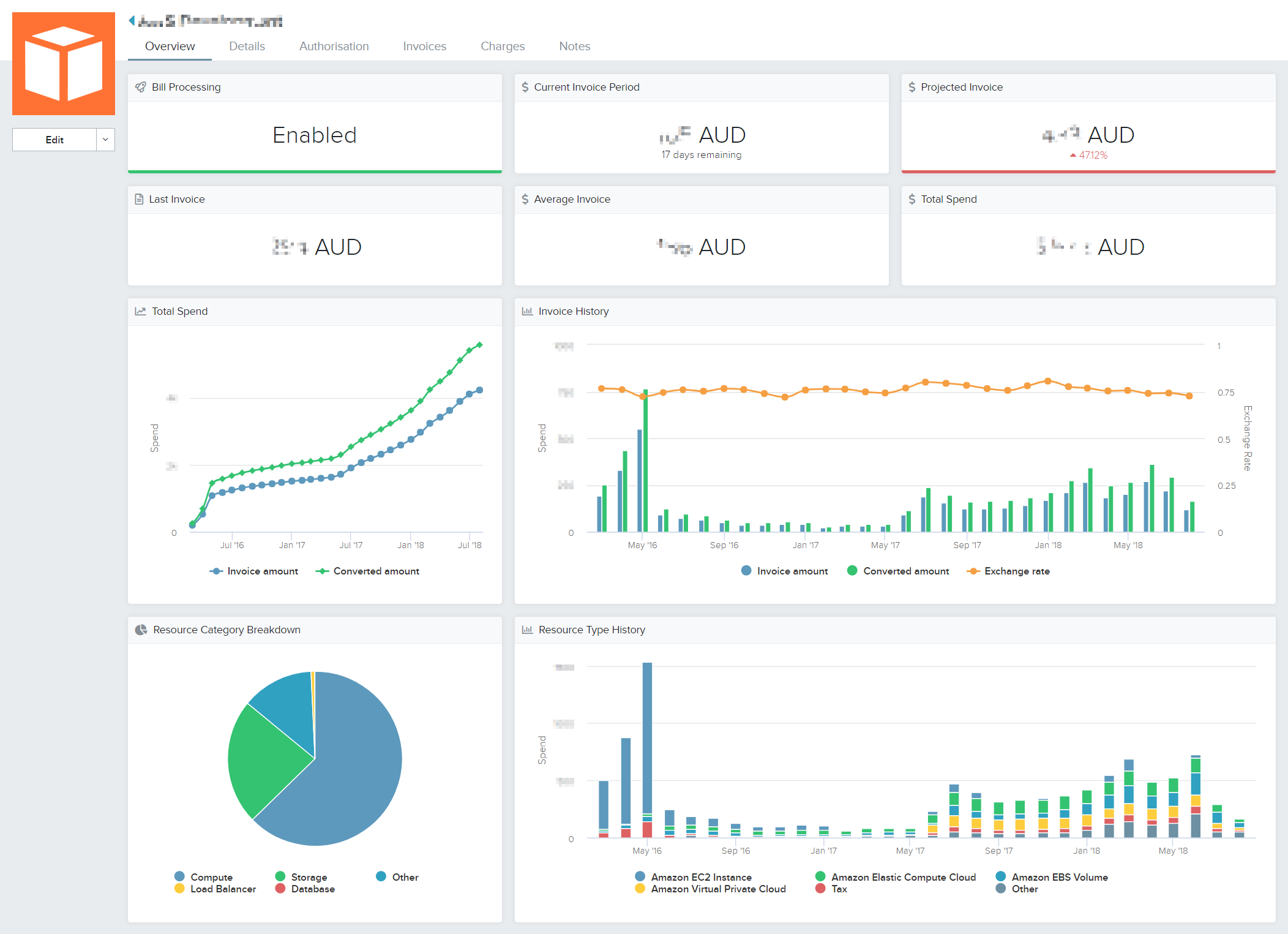 Top Section
This section provides a summary of spending for the account, including:
Current spend for the invoice period
Projected spend for the invoice period
Amount of the last invoice
Average invoice spend
Total spend through the life of the account

Middle Section
This section provides a view of the spend history for this account. Use this section to view and identify spikes and troughs in Cloud spend.
Where a Cloud Provider invoices in a non-default currency of the account, the exchange rate and converted amount are shown in addition to the invoice amount.

Bottom Section
This section provides a view of the resource make-up of this account.

Details
The Details tab displays specific account details of the account.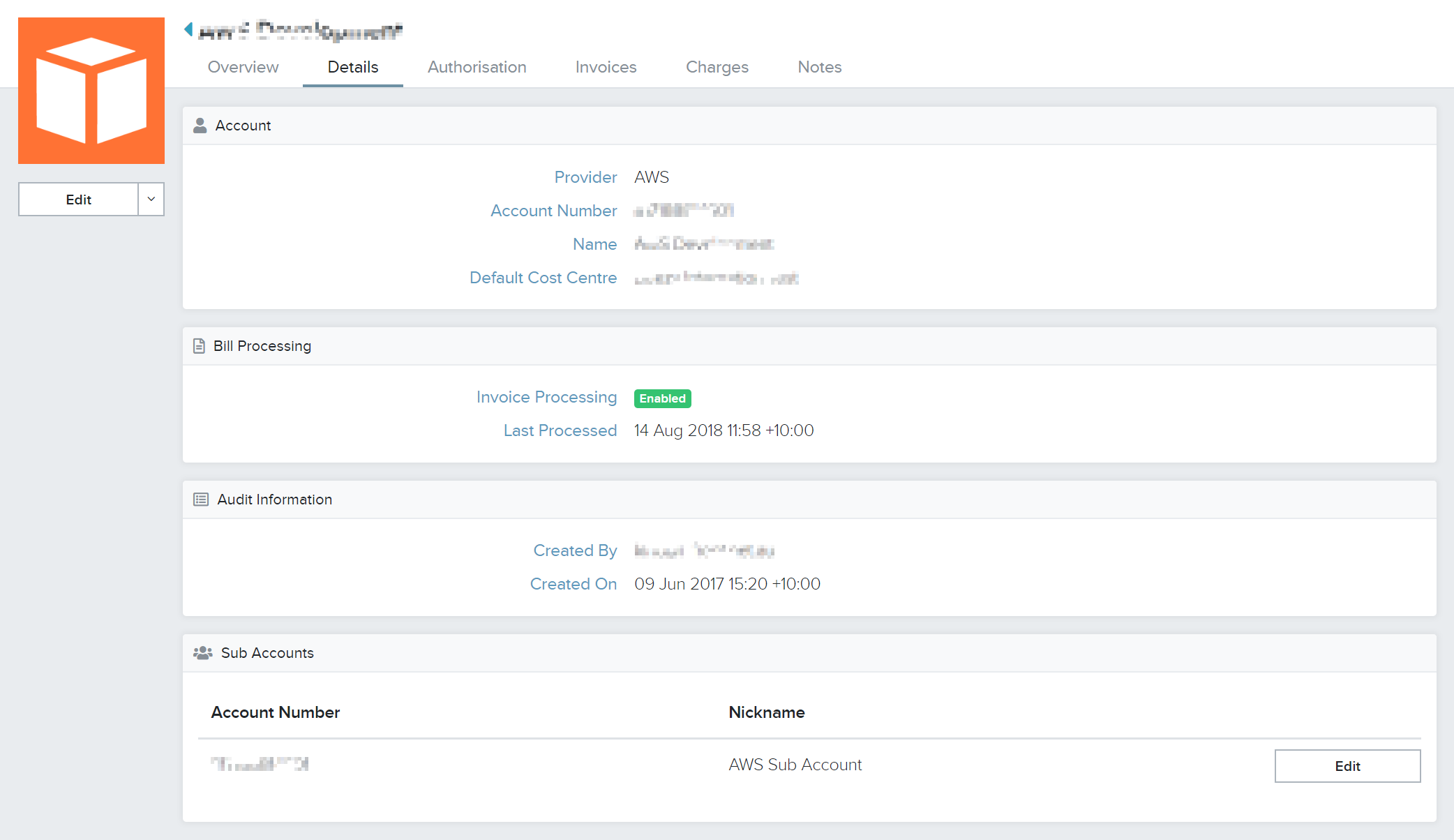 Clicking the Edit button against each sub-account allows a friendly nickname to be specified for each sub-account.
Authorisation
The Authorisation tab allows Buttonwood Analytics to be re-authorised with the Cloud provider to gain access to billing information.

Click the Reauthorise button to log in to the Cloud provider to grant access.
Invoices
The Invoices tab displays details of each invoice which has been processed by Analytics. It provides a quick view into trends of Cloud spend which could be areas for further analysis.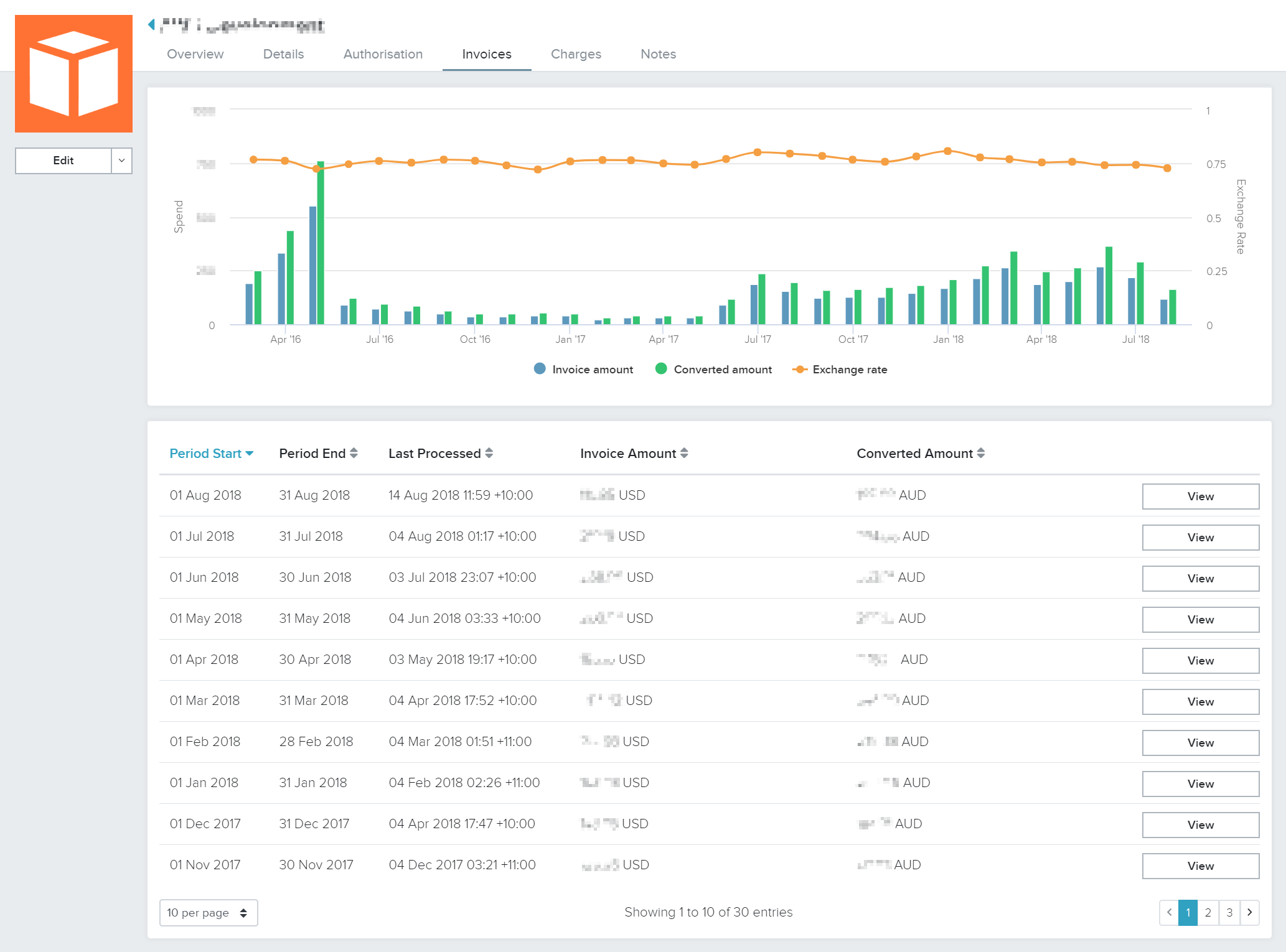 Hover over each of the bars to view the invoice amount for the month.
Click on the View button to drill further into each invoice, providing the following information:
Invoice Overview
Similar to its parent pages, the Invoice Overview page provides an invoice summary, breakdown of charges - in this case, a daily summary, and resource breakdowns.

Invoice Charges
Lists the invoice line items processed under this invoice with its resource type and description.

Invoice Comparison
Displays a comparison of charges to easily identify differences in usage of different services.

Charges
The charges tab displays charges processed under the selected account.

Use the filter toolbox to present only charges that are of interest.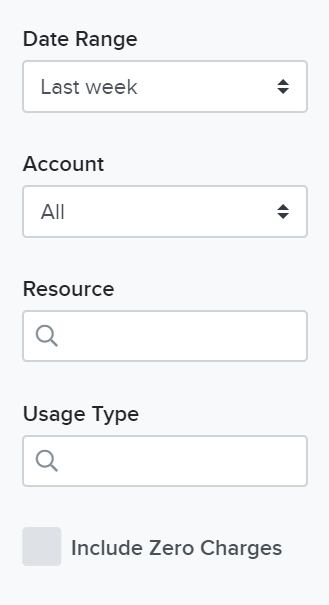 Notes
The Notes tab can be used to enter comments against the account.

Use the drop down menu to Edit or Remove existing notes.
Click Add to add new notes and set its importance.