The Resources page lists all resources associated with the accounts that the logged in user has access to.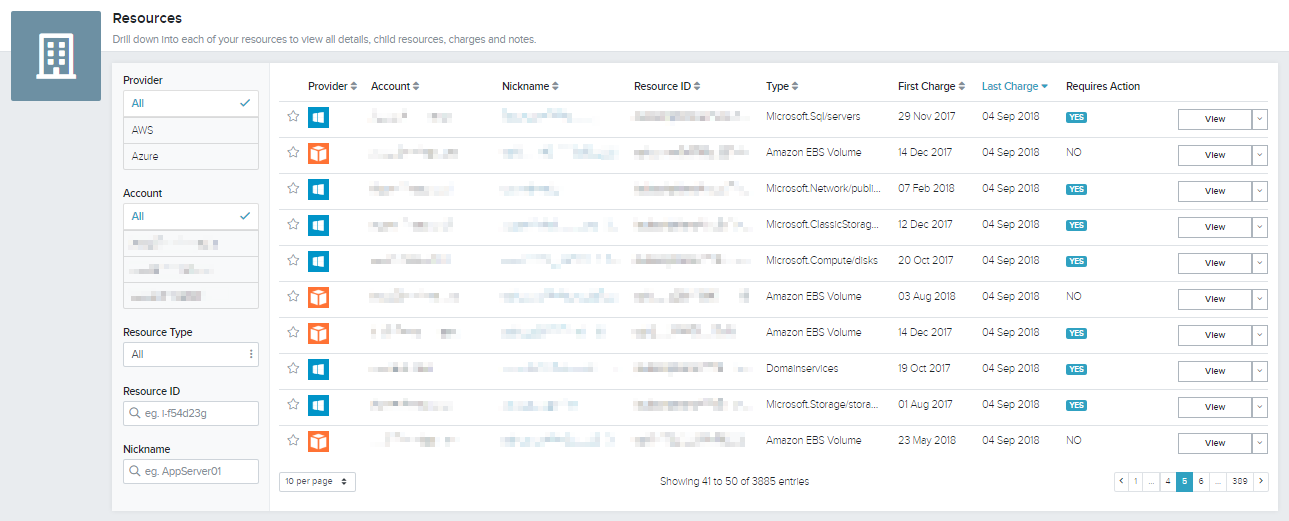 Click View or the resource name to drill down into the details of a resource.
Overview
The Overview tab provides a summary of the selected resource.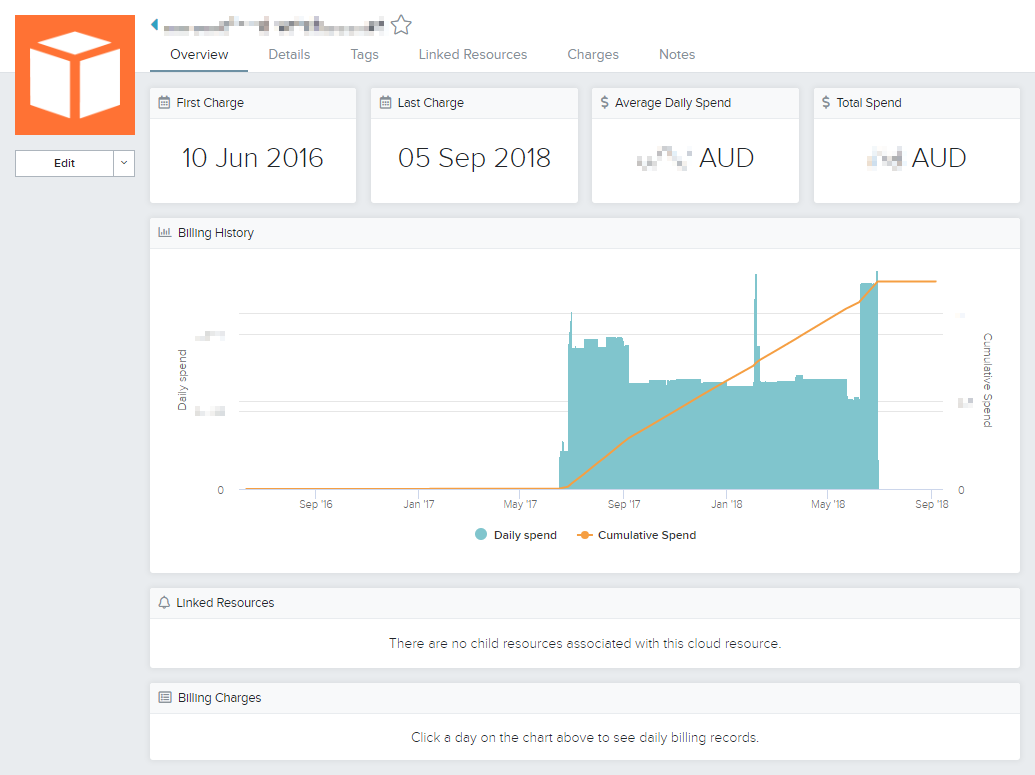 Top Section
This section provides a summary of spending for the resource, including:
First and last charge
Spending profile

Middle Section
This view provides the billing history of the resource, which includes the daily cost and cumulative total over the life of the resource.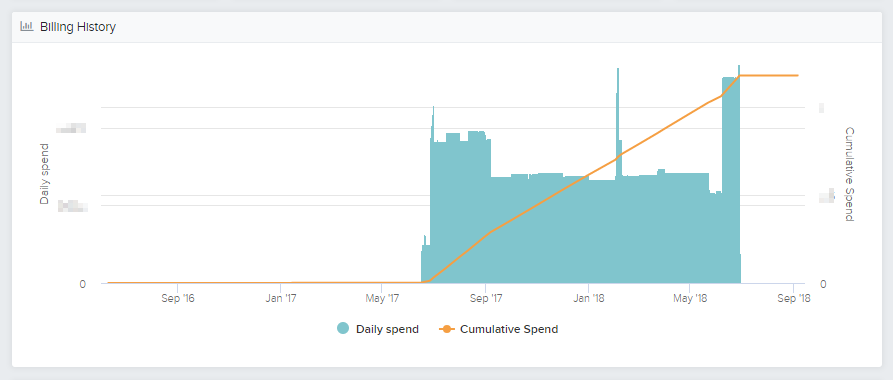 Hover over the graph to view billing actuals for the day. Any part of the Billing History graph can be highlighted to zoom into the area.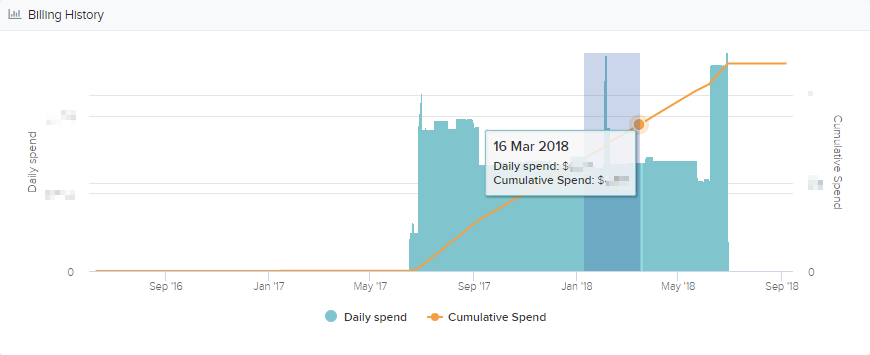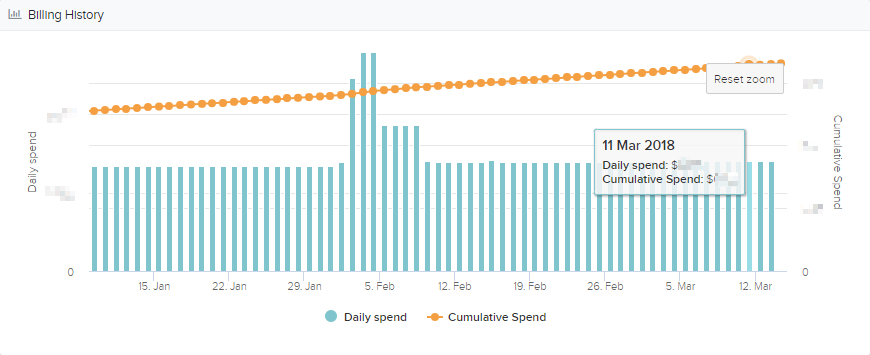 Bottom Section
This section provides a list of other resources linked to the selected resource as well as specific billing charges for the day selected from the Billing History graph.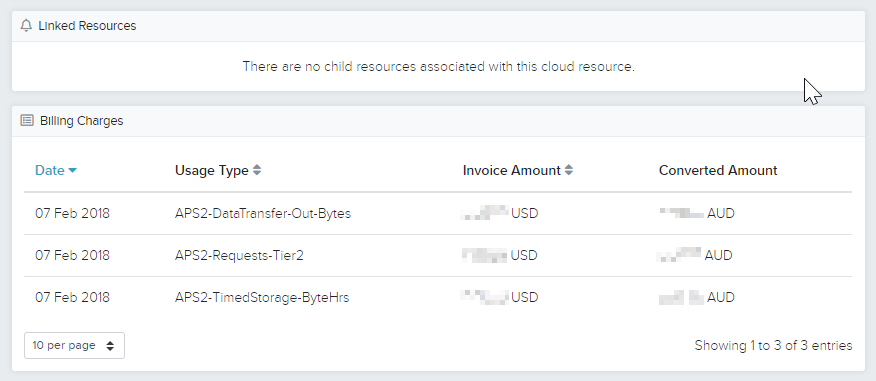 Details
The Details tab displays specific details of the selected resource.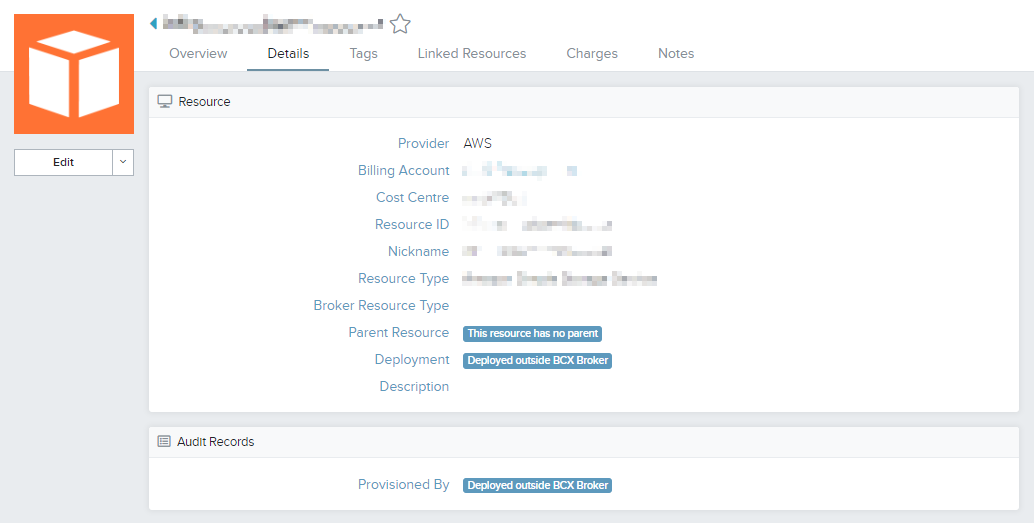 Tags
The Tags tab displays the tags which are currently assigned to the selected resource. It also allows tag values to be edited or removed. Tags are managed within the Tools menu.

Click the Add button to add new tags.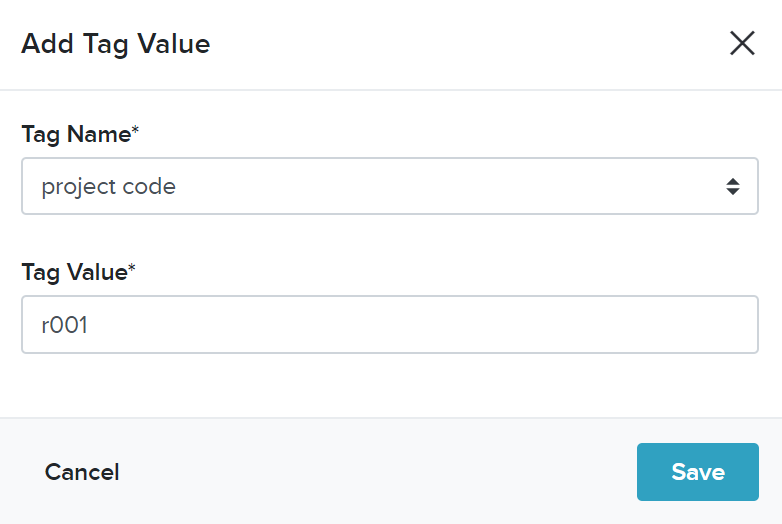 Linked Resources
The Linked Resources tab displays child resources which have been linked to the selected resource. It also allows links to be managed.

Click the Link button to create new links.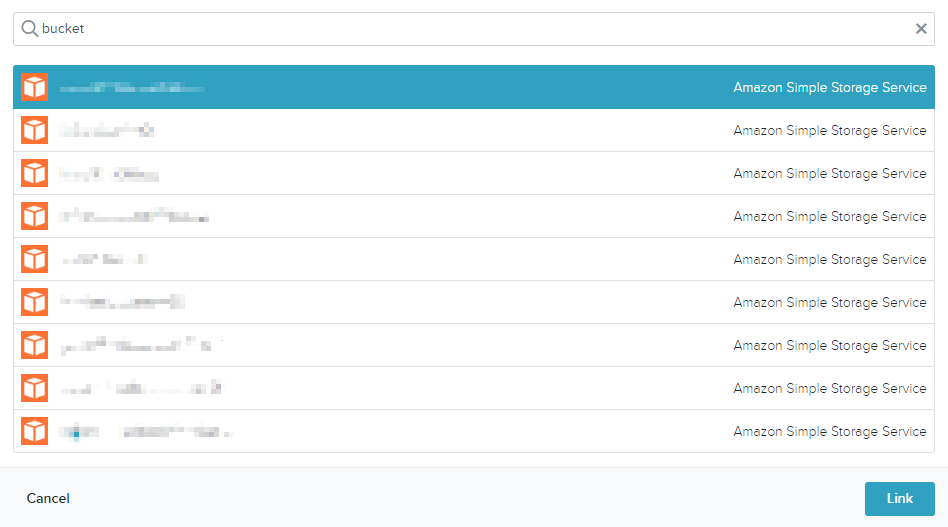 Charges
The Charges tab lists all charges associated with the selected resource, including the charge type, as well as the provider's invoice currency, converted to the user's tenancy currency.

Notes
The Notes tab can be used to enter comments against the resource.

Use the drop down menu to Edit or Remove existing notes.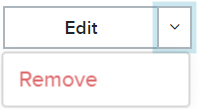 Click Add to add new notes and set its importance.