Buttonwood Central provides a number of tools which enable visibility of factors outside of direct usage which may affect monthly invoices.
These tools are:
Exchange rate tracking
Instance price tracking
Accessing Tools
This section describes the steps required to access tools in Buttonwood Central.
Procedure Steps
Navigate to Tools

Select the required tool
Exchange Rates
The Exchange Rates screen displays a list of currencies and how they have tracked over a period of 50 days against the US Dollar. Depending on the Cloud provider, organisation can be charged in different currencies, and currency fluctuations can have a significant impact on monthly invoices.
The changing rate of the US Dollar against the local currency may cause invoices to vary greatly on a month to month basis, hence exchange rate trends are important when tracking and understanding fluctuations in cloud spend.

Additional Operations
Hovering over the Rate History graph provides a point-in-time currency value for the selected date.

Instance Pricing
The Instance Pricing screen displays up-to-date costs of instances set by the cloud providers.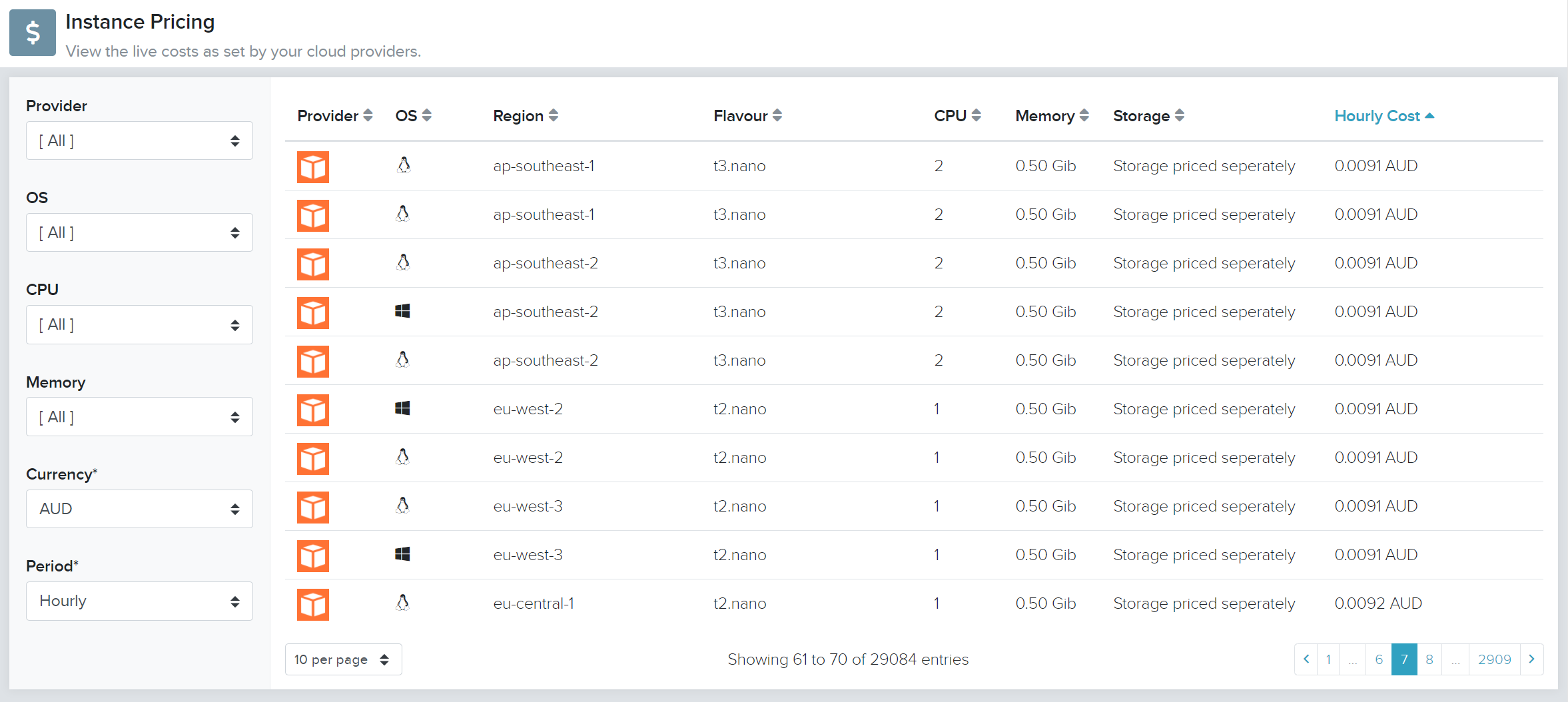 Additional Operations
Use the filter toolbox to present only instances that are of interest