This article covers the layout of the Exchange platform and shared functions of each screen, which can be broken up into the following sections:
Main Menu
Content Area
User Menu
Help Menu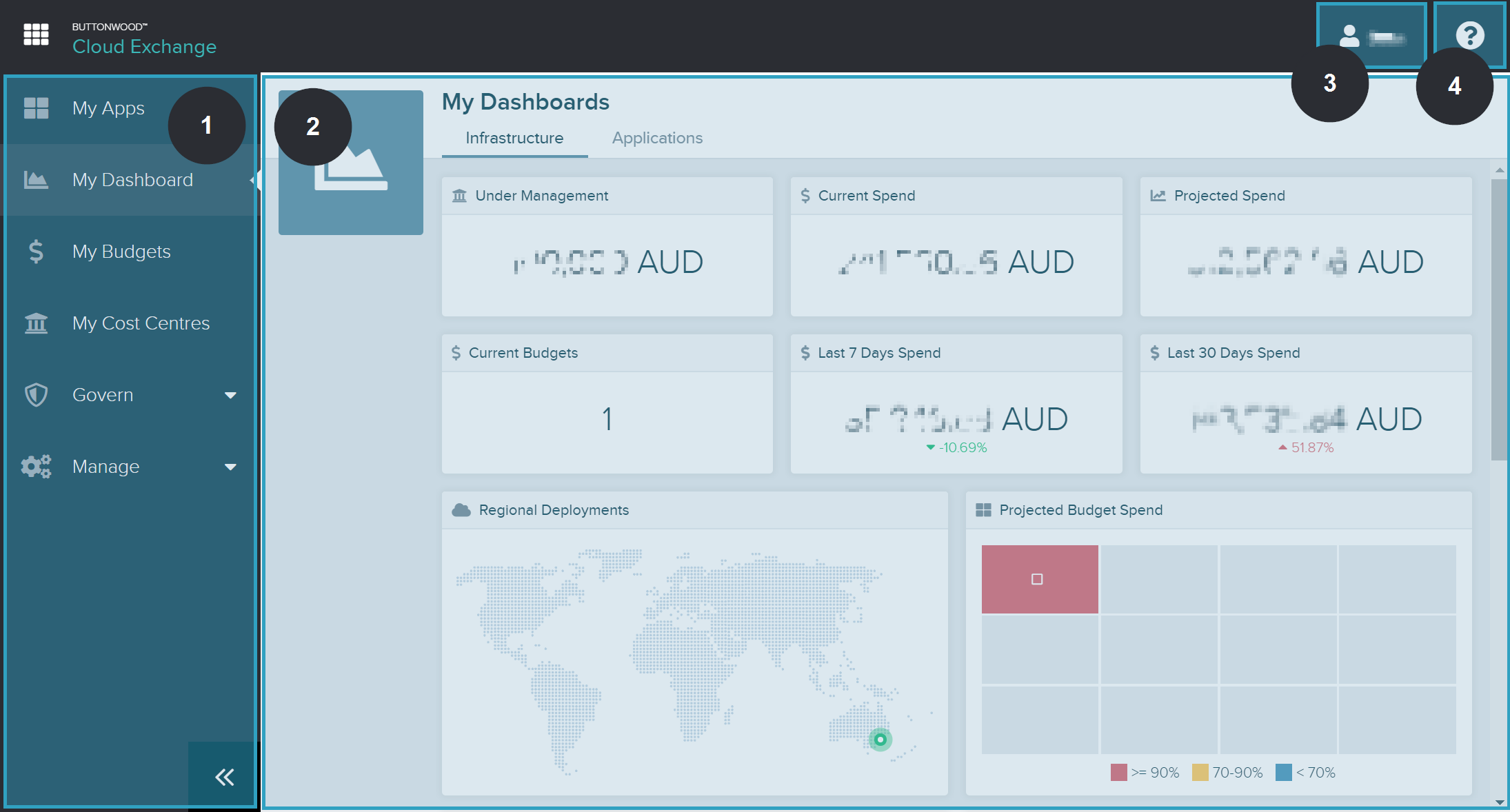 Main Menu
The Main Menu provides access to Exchange functions. 
Use the menu toggle at the bottom of the menu to expand and contract the main menu to increase the content area space.


Each function of the main menu is described in the following table.
| | |
| --- | --- |
| Menu Item | Description |
| My Apps | Provides access to the user's corporate and personal SaaS applications |
| My Dashboards | Provides a visual representation of a summary of the user's Budgets |
| My Budgets | List of Budgets for which the logged in user is a manager |
| My Cost Centres | List of Cost Centres for which the logged in user is an owner |
| Govern | Tools provided to administrative users to manage governance functions such as Budgets, Cost Centres, Delegations, and SaaS Subscriptions, as well as Analytics Accounts (if configured) |
| Manage | Tools provided to administrative users to manage organisational functions as such Users, Groups, and Applications |
Content Area
The content area displays the relevant content selected from the main menu. Please refer to the relevant sections of this article for further details on the data presented within the content area.
User Menu
The User Menu provides details of the logged in user.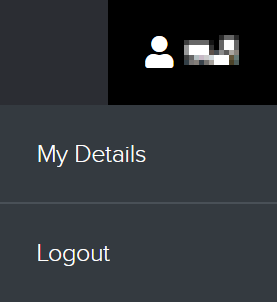 Clicking on the user menu provides the following options:
My Details: View and edit the logged in user's profile, including name, email, and the user's password (if using Buttonwood as the local identify provider)
Logout: Log out of the Buttonwood Exchange session
Support Menu
The Support Menu provides details to access Buttonwood support.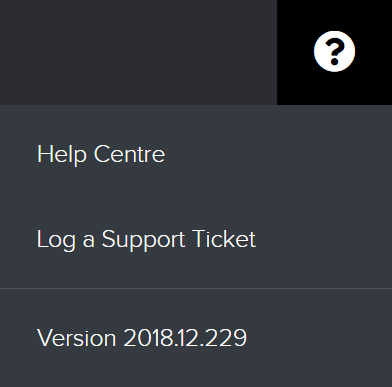 Clicking on the support menu provides the following options:
Help Centre: Links to the Buttonwood Help Centre home, providing guides and knowledge base articles for the Buttonwood platform
Log a Support Ticket: Links to the Buttonwood Help Centre to log requests and incident tickets
Version: Displays the Buttonwood Exchange version information