This article provides the steps required to view and manage Cloud VMs, which provides administrators with a quick indication of the state and location of all deployed virtual machines.
Prerequisites
Administrative access to the Broker UI
Accessing Cloud VMs
This section describes the steps required to access Cloud VMs.
Login in the the Broker UI as an administrative user
Navigate to Manage > Cloud VMs


A list of Cloud VMs is displayed

Click on the VM name or the View button to view details of the VM
Cloud VM Operations
Management operations can be performed against a VM. Different management operations are available depending on the state of the deployment.
The following table lists the operations available.
| | |
| --- | --- |
| Operation | Description |
| View | View the virtual machine properties |
| Power On/Power Off | Power on/off the selected virtual machine |
| Reboot | Reboots the virtual machine |
Cloud VM Details
The Details screen displays the details of the selected virtual machine, such as its state, processor/memory configuration, IP address, service provider details, and any tags assigned.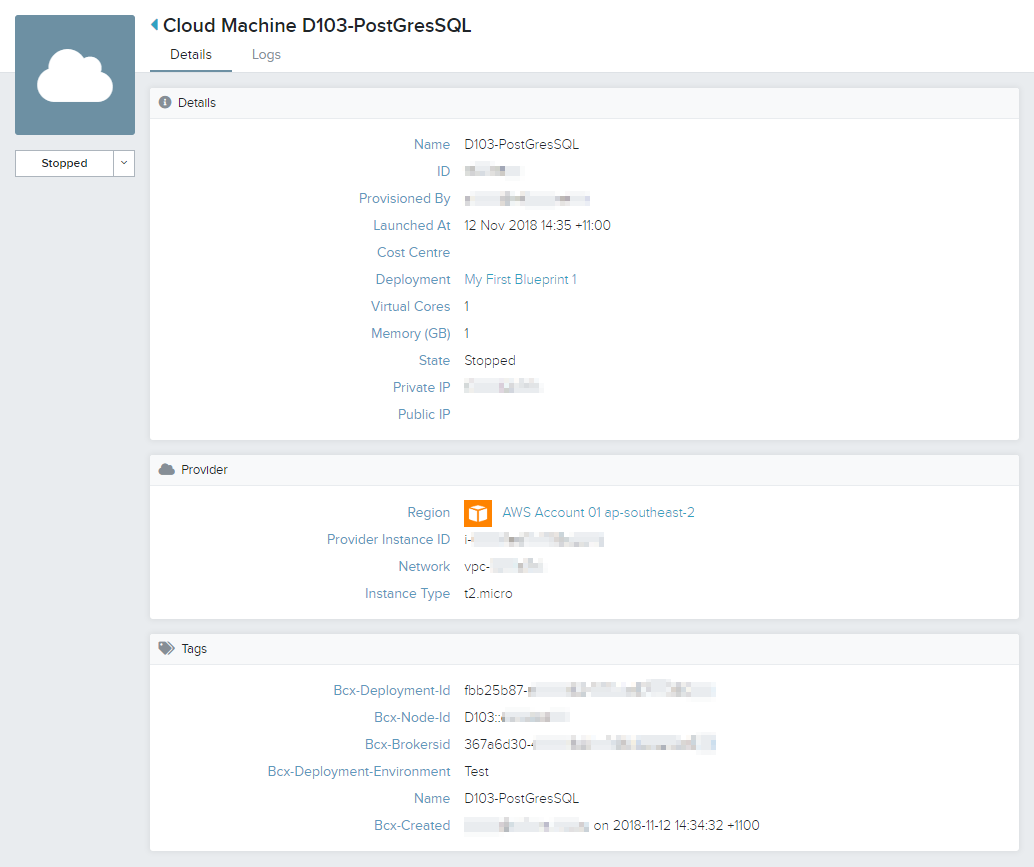 Cloud VM Logs
The Logs screen displays a historical list of logged events for the virtual machine.