This article describes the steps required to configure service provider Accounts for AWS.
Prerequisites
Administrative access to the Broker UI
Accessing Accounts
Log in to the Broker UI as an administrative user
Navigate to Admin > Accounts

Select the Amazon Web Services tab
A list of configured Accounts is displayed

Click on the Account name or the View button to view details of the account
Account Operations
Management operations can be performed against an account. The following table lists the operations available.
| | |
| --- | --- |
| Operation | Description |
| View | Opens the account details |
| Test | Tests the configured credentials can access the account |
| Perform Inventory | Performs an inventory of resources within the account |
| Health Check | Performs a health check including accessibility and resource mappings |
| Remove | Removes the account and its resource details from the Broker database if there are no associated deployments |
| Disable | Disables the account and removes it from being a candidate for deployments |
Details
The Details tab lists the details of the account as configured when the account was added.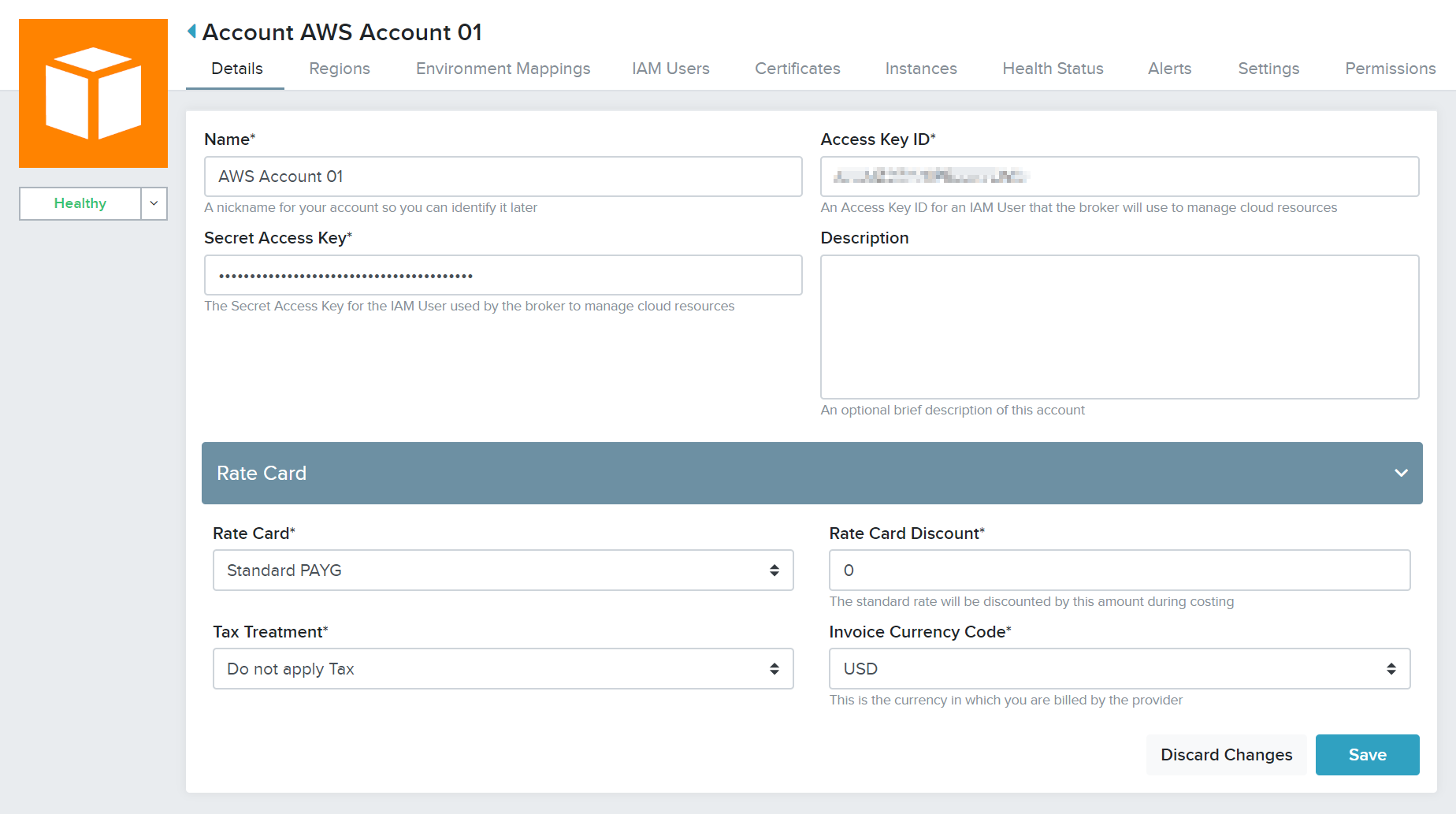 Regions
The Regions tab lists the service provider regions and summarises region resources as discovered by the Broker.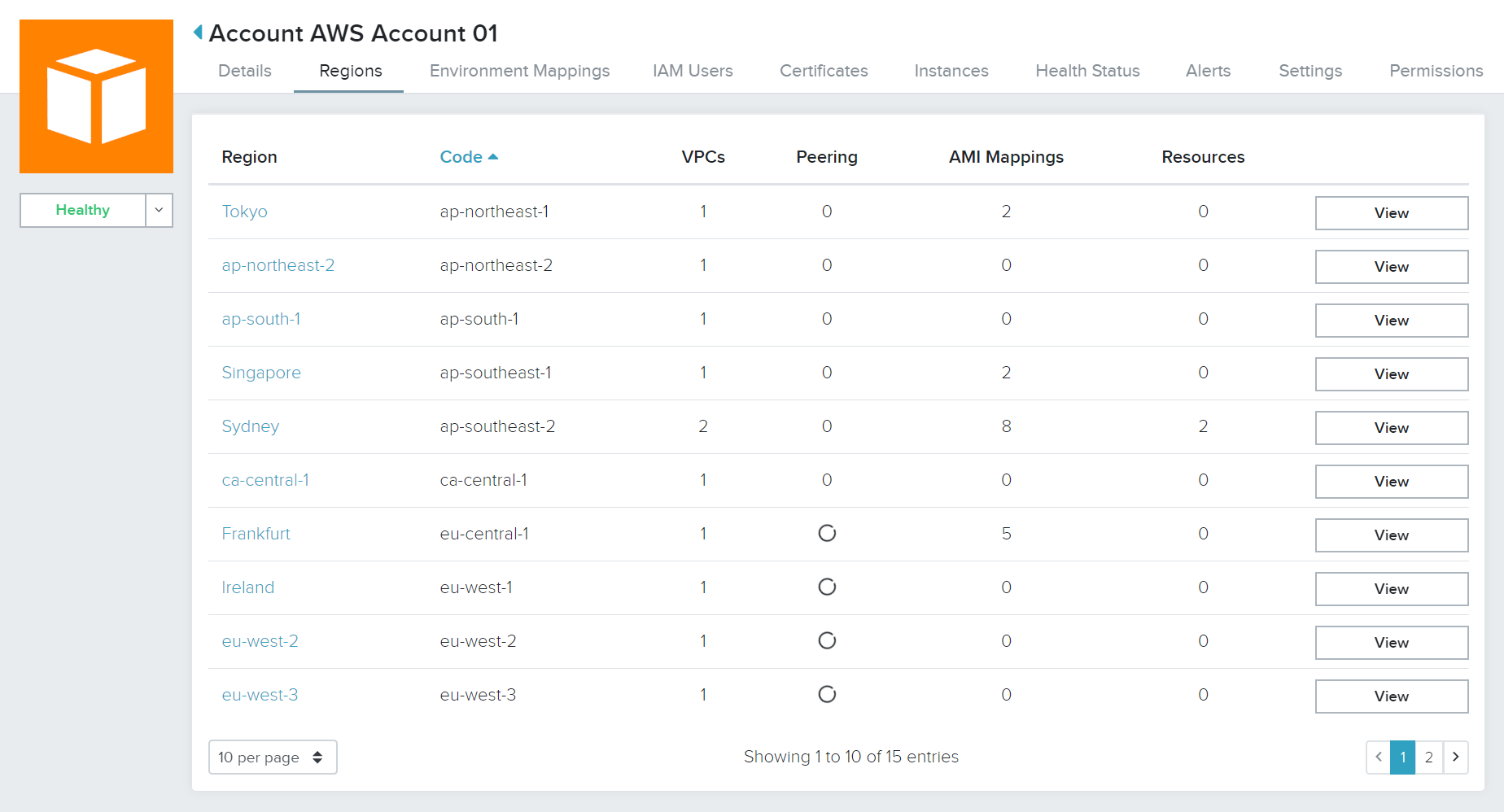 Click on a Region name or the View button to manage the selected region.
Refer to the article Managing Service Provider Regions - AWS for detailed steps.
Environment Mappings
The Environment Mappings tab lists the service provider regions which have mappings to configured environments.

Click View to review and modify the selected mapping.
Click Map to create new network mappings for the selected network.
Refer to the article Configuring Environment Network Mappings for detailed steps in creating network mappings.
IAM Users
The IAM Users tab lists the service provider users which have been discovered by the Broker.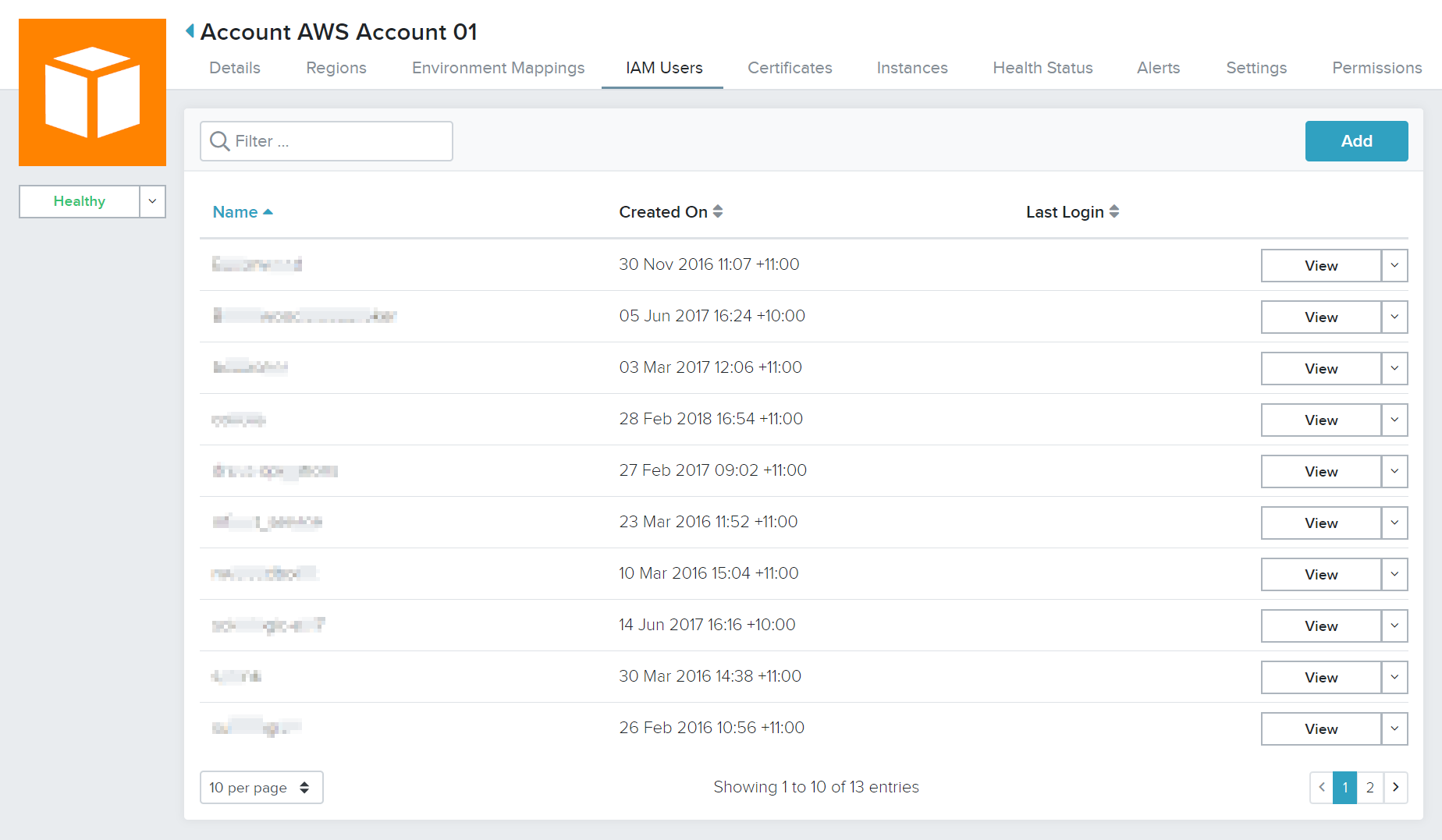 The following actions are available to manage IAM users:
View and manage service provider access key for the user
Add new users
Remove users
Certificates
The Certificates tab lists certificates which have been uploaded to the service provider.

Click Upload Certificate to add new certificates.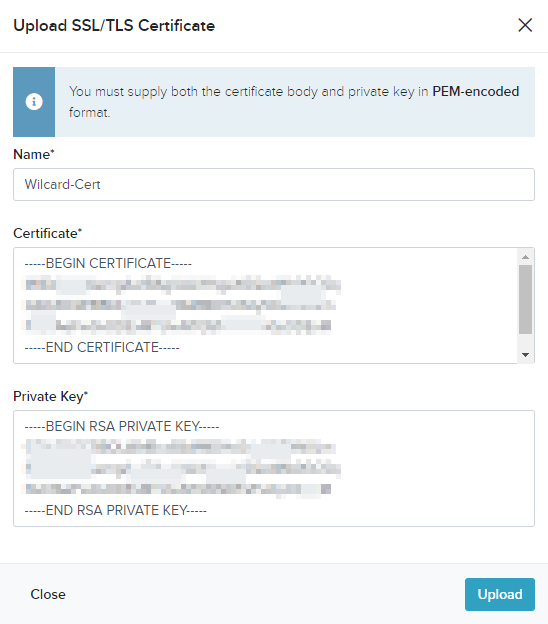 Certificates can be used to secure HTTPS traffic in web services such as Elastic Load Balancer when using the Broker blueprint composer.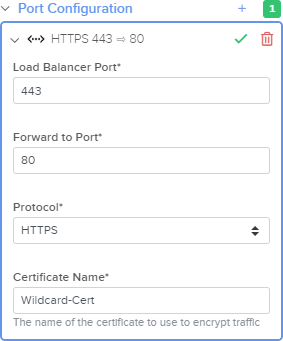 Instances
The Instances tab lists virtual machine instances deployed to or discovered in the selected account.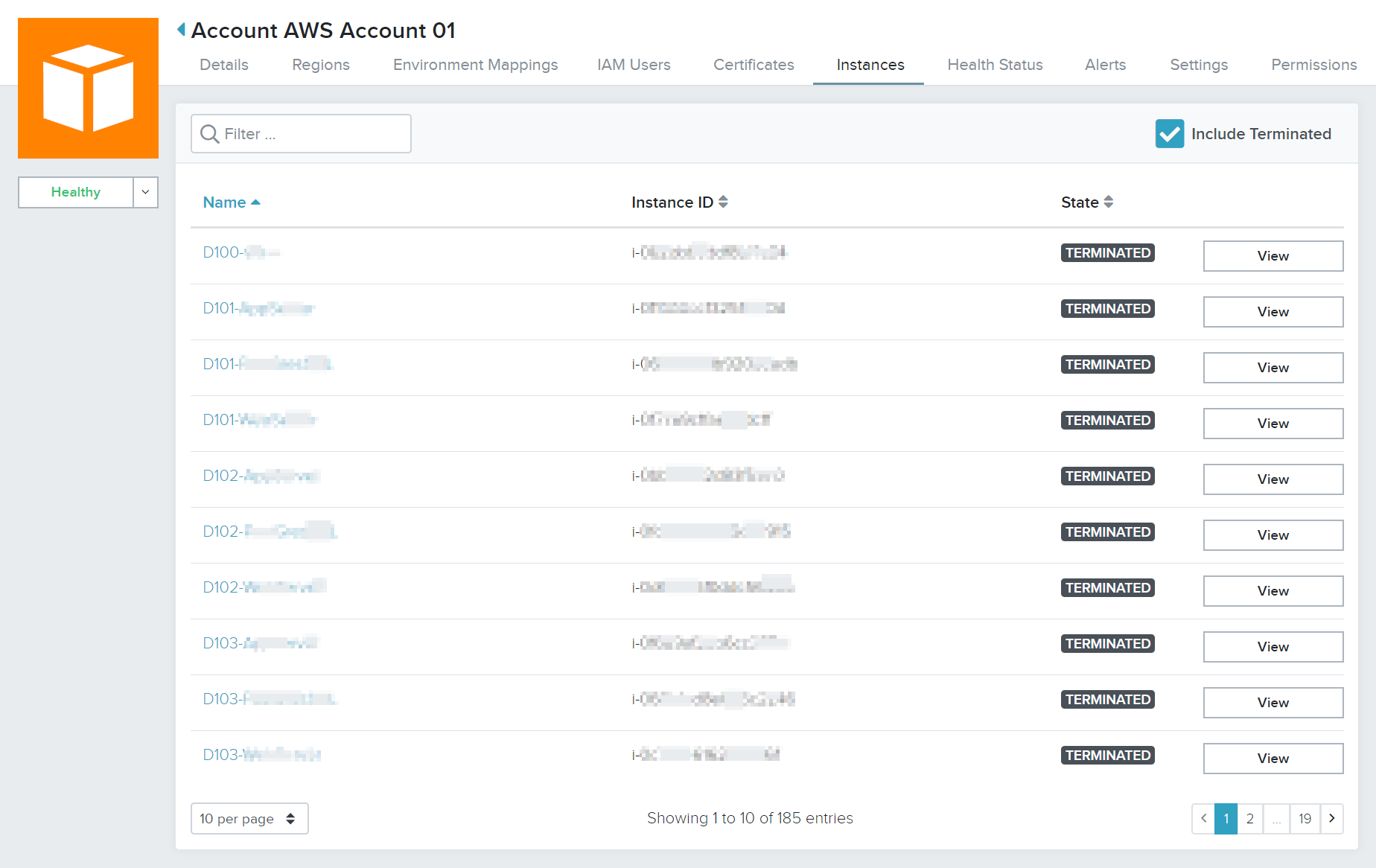 Click the Instance name or the View button to view details about the instance.
Refer to the article Managing Cloud VMs for detailed steps in working with virtual machine instances.