Individual resources and deployments can be marked as favourites so that they can easily be accessed. Items marked as favourites can be accessed from the Favourites screen.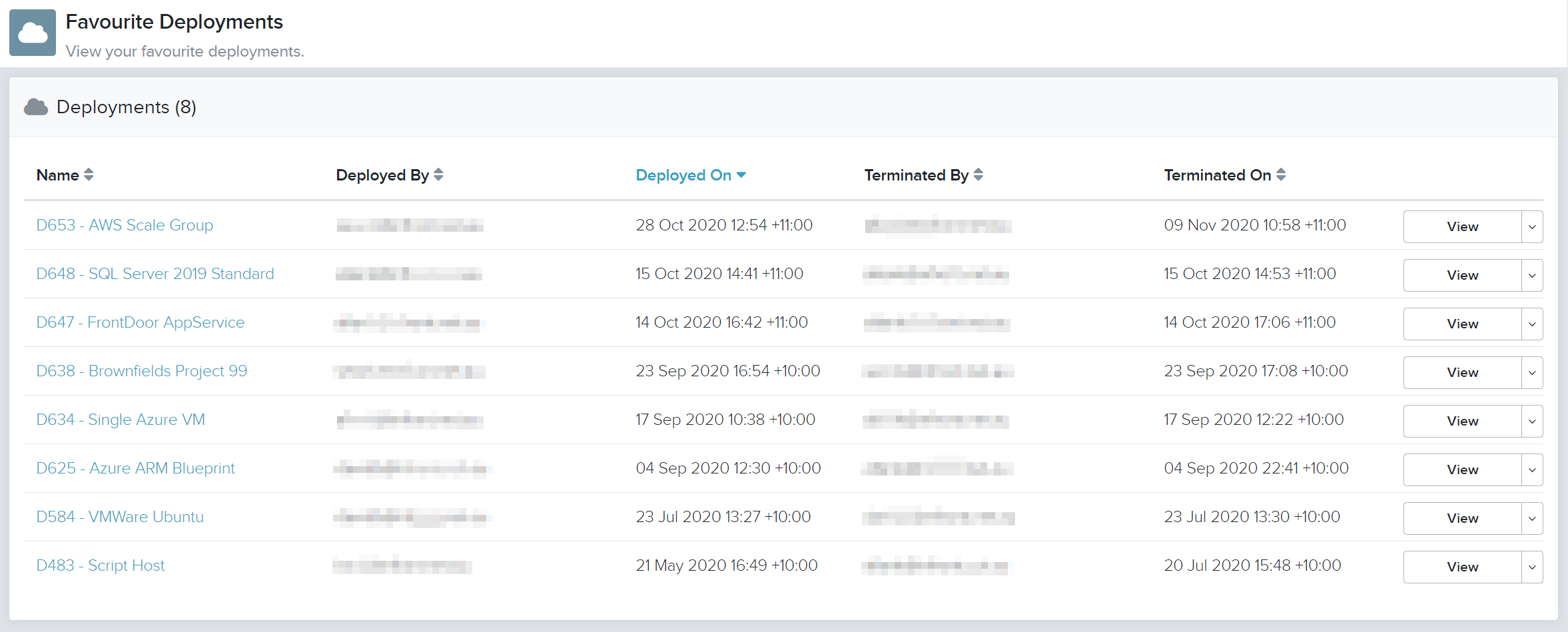 Prerequisites
Accessing Favourites
This section describes the steps required to access favourites lists in Buttonwood Central.
Procedure Steps
Navigate to Insights > Favourites > Deployments or Resources


Managing Favourites
This section details steps required to manage the favourites list.
Adding Favourites
Favourites can be added be clicking the star either in the relevant list view or the individual view of an item.
Using the list view to mark favourites


Using the item view to mark a favourite


Additional Operations
The following operations can also be performed on this screen:
| | |
| --- | --- |
| Function | Description |
| View | View details of the deployment or resource |
| Remove | Remove the item from the favourites list |