The Tags page lists the tags associated with cloud resources in Buttonwood Central.
Tags will automatically be discovered if included in the billing data that is processed from cloud providers. Administrators can also add Insights specific tags which can then be assigned to accounts, deployments, and resources.
Tag rules can also be used to merge tag names and values across multiple cloud providers.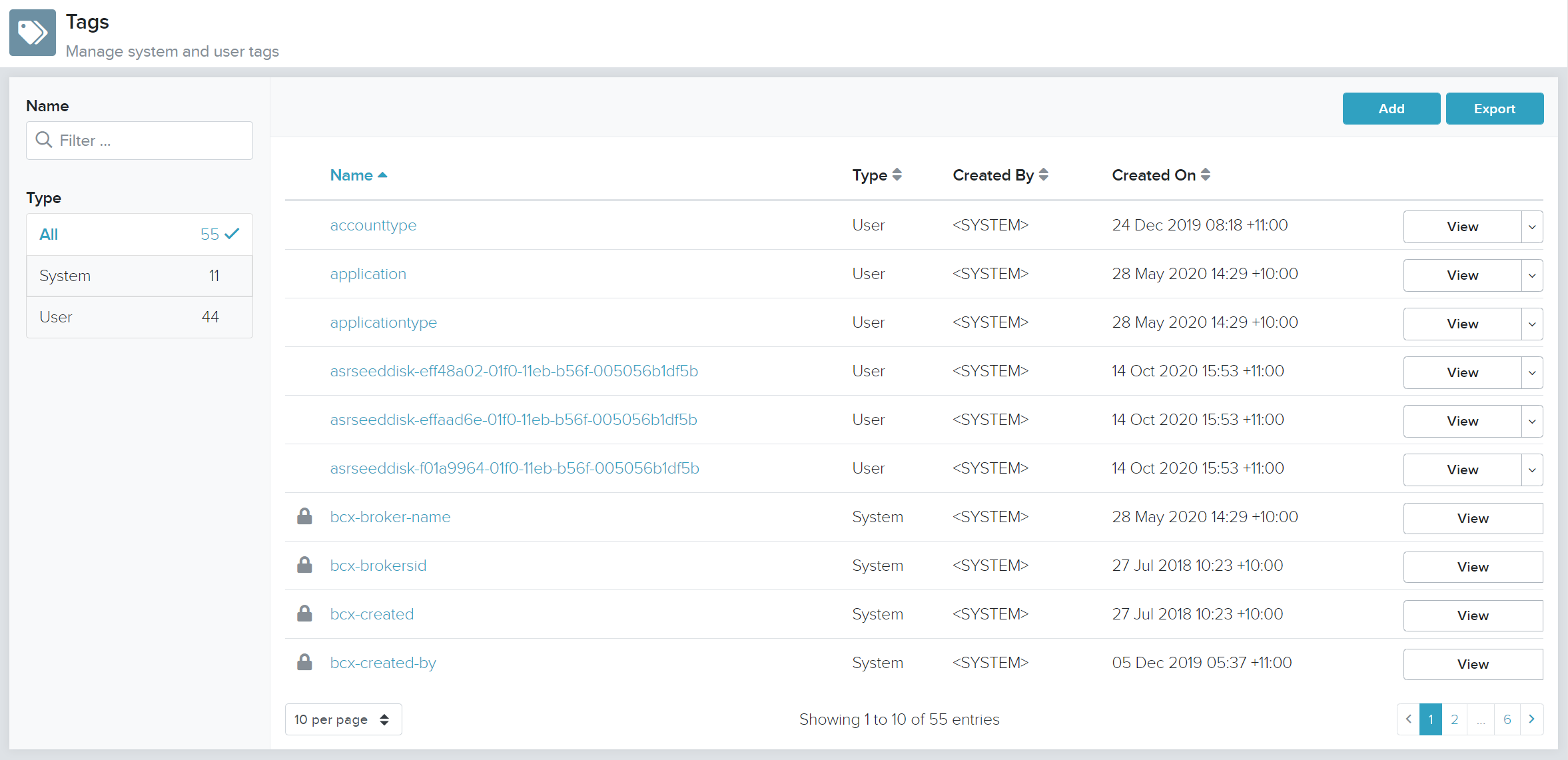 Prerequisites
Viewing Tags
This section describes the steps required to view tags in Buttonwood Central.
Procedure Steps
Navigate to Insights > Tags


Click View of the name of the tag

Additional Operations
The following operations can also be performed on this screen:
Function
Description
Add

Add a new tag

Note: Added tags are specific to Insights and does not add the tags to service providers resources.

Edit

Modify the tag name

Merge

Move tag values to another tag

Delete

Remove a tag
Note: When used with Buttonwood Automate, system tags are created which hold metadata of resources created by Automate. The operations above are not available for these system tags.
Tag Details
When viewing tag details, the following information is provided:
Summary of the number of instances of tag across all resources
Summary of the unique values assigned to the tag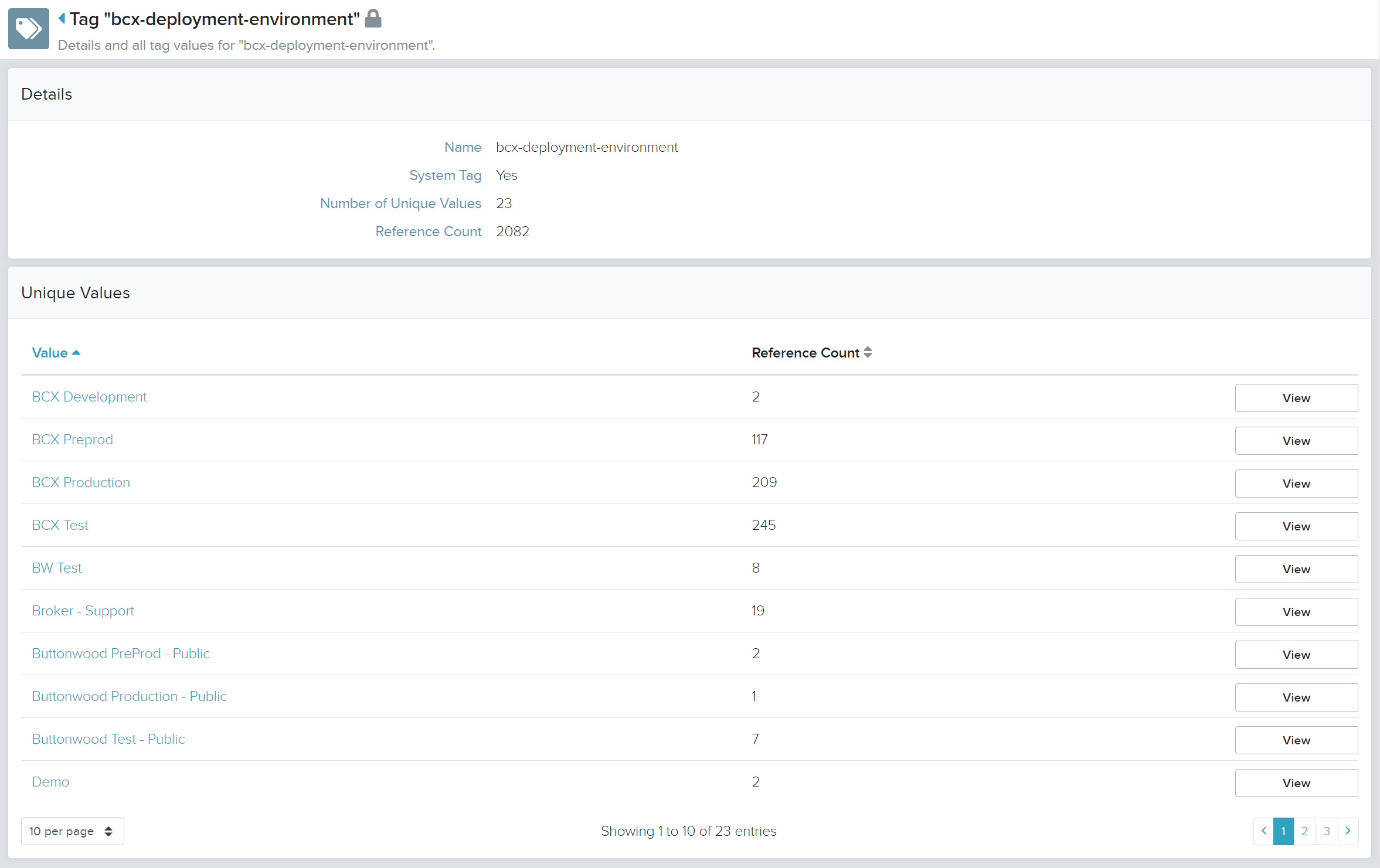 Additional Operations
Click View or the tag value to view a list of where the value is referenced

Click Merge to move tag values to a new name
Note: This is a once-off operation. Tag rules can also be used to automatically merge tag names and values during invoice processing.