The Daily Analysis page allows users analyse their daily spend over a selected period.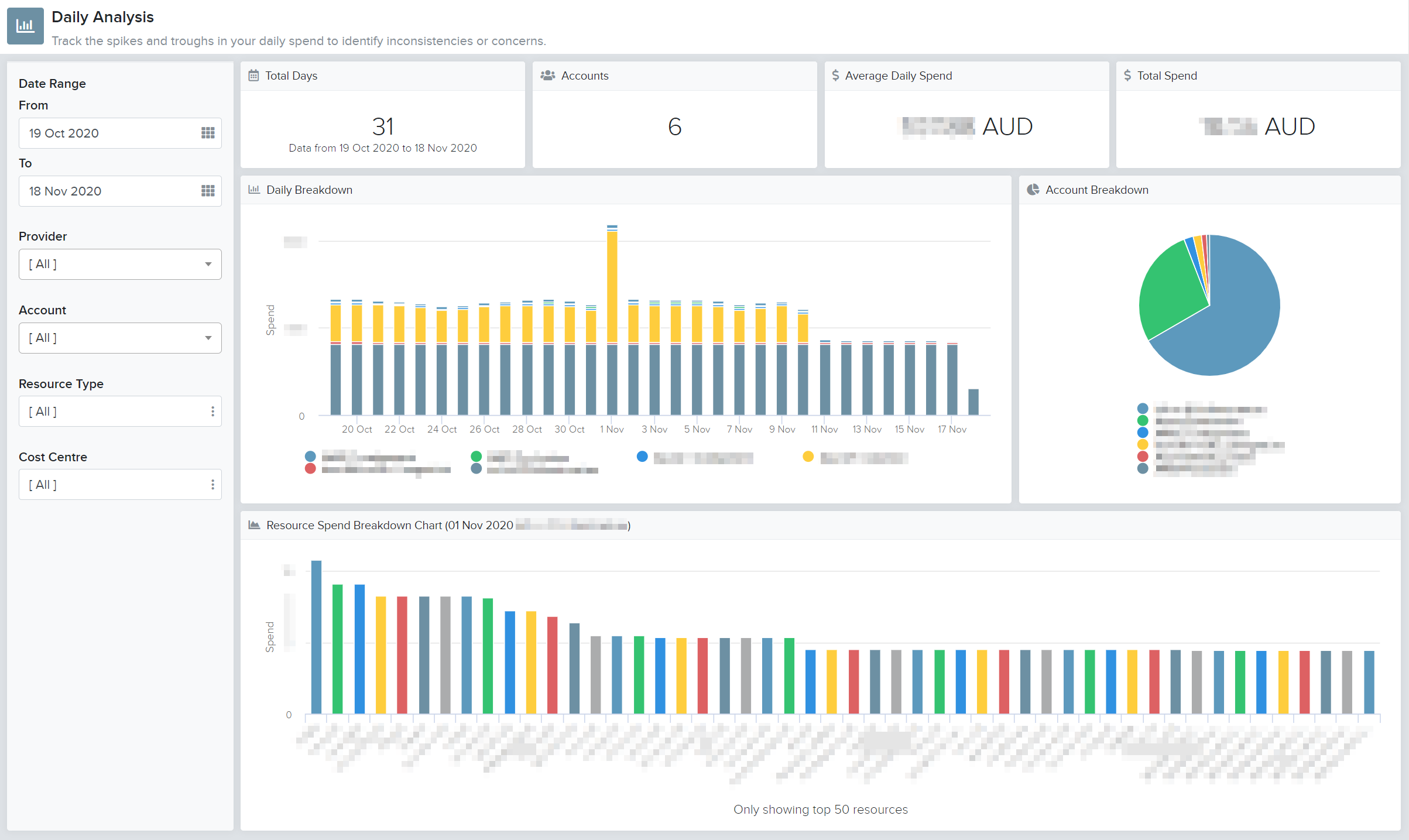 Prerequisites
Accessing Daily Analysis
This section describes the steps required to view daily analysis in Buttonwood Central.
Procedure Steps
Navigate to Insights > Analysis > Daily

Daily Analysis
The Daily Analysis dashboard can be broken into three sections which provide a view on different data points.
Top Section
This section provides a summary of spending during the specified period, broken down by day.
Middle Section
This view provides the billing history during the specified period, which includes a daily breakdown and account breakdown.

Any part of the Daily Breakdown graph can be highlighted to zoom into the area.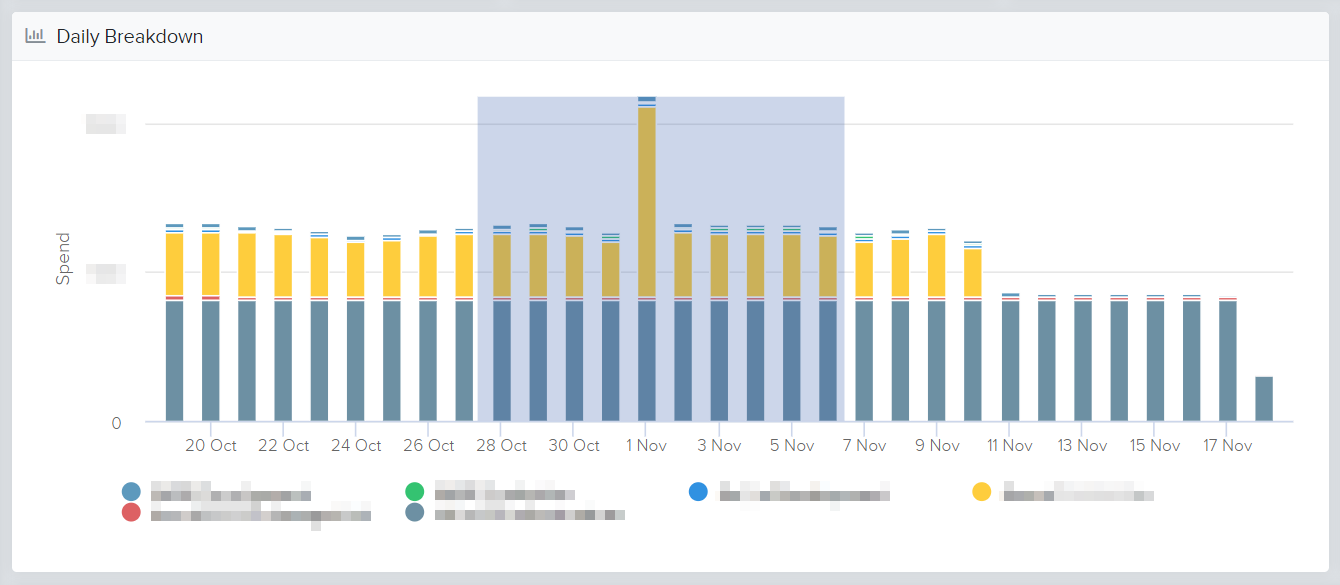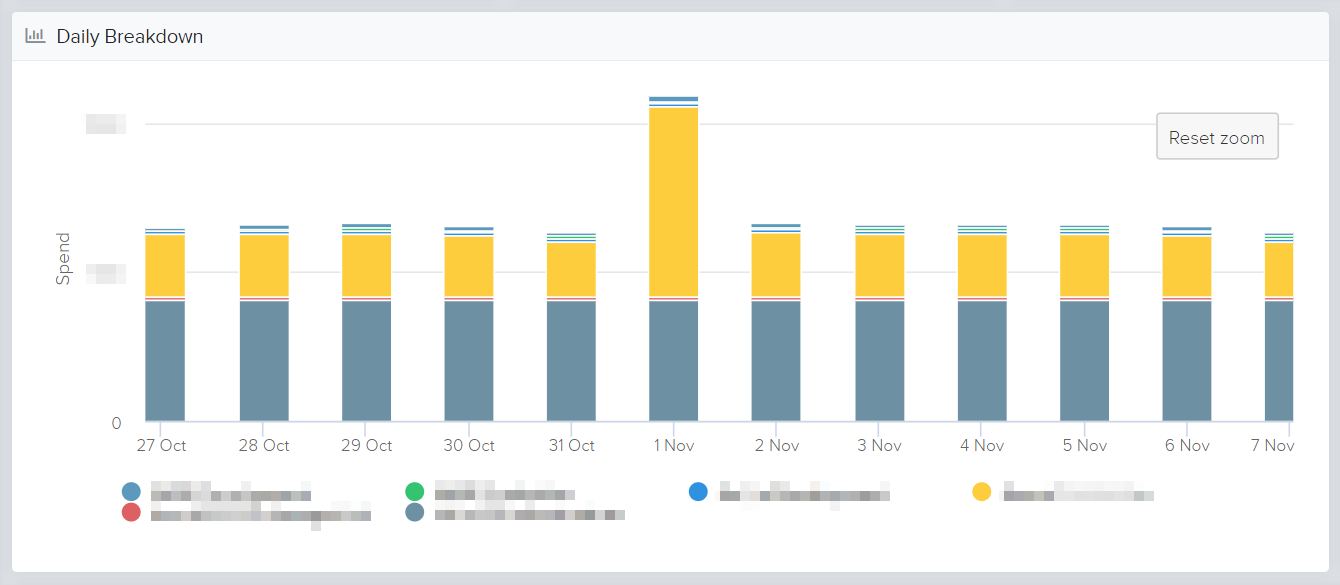 Hover over the graph to view billing actuals for a particular day. Click View Resources to list the resources deployed for that day.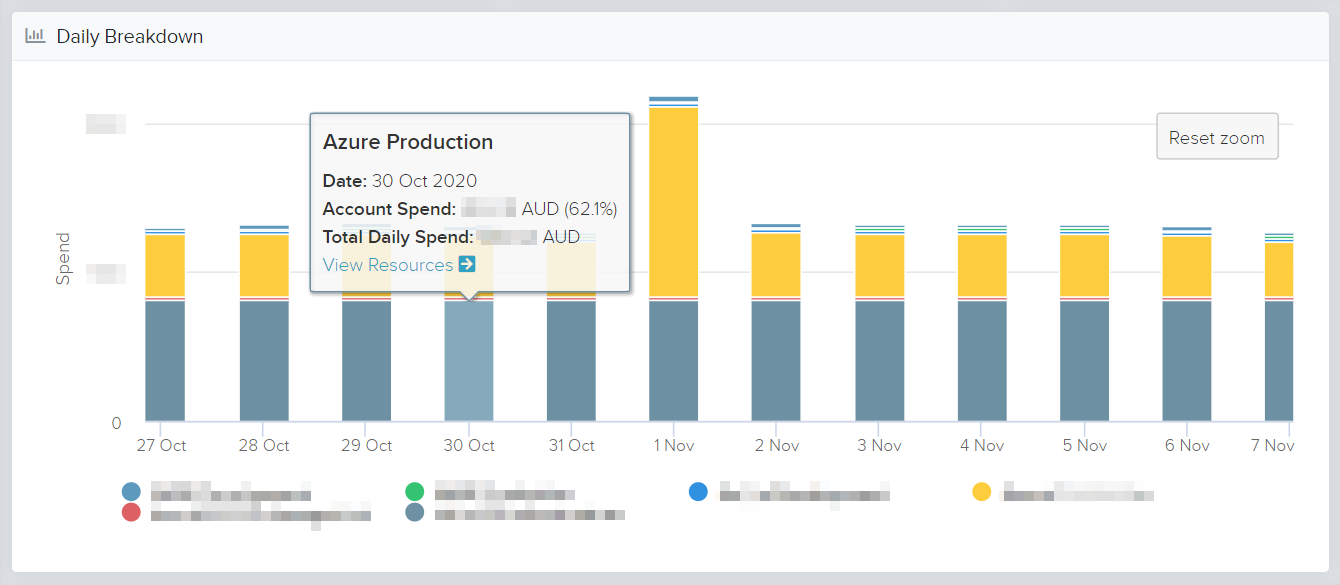 Bottom Section
This section provides a list of resources deployed during the selected day. Click on a resource bar to view resource details.